Infinity replacement window products were designed with homeowners in mind, because replacement windows should be low-maintenance while still looking new. While both Integrity and Infinity brands utilize the patented Ultrex fiberglass, the two brands offer different lines of products, lead times, installation practices, and warranties.
WHY INFINITY REPLACEMENT WINDOWS?
Products in the Infinity line have the traditional look of wood with modern features available all while maintaining low-maintenance performance. These replacement windows and doors are extremely energy efficient and can be customized to fit the needs of any home project for replacement materials. Real wood is indeed beautiful and supplies homes with a classic look, but it requires a high amount of maintenance on the homeowner's part. With Infinity fiberglass products, virtually the same look and detail of real wood can be constructed for replacement product options but without all the hassle of upkeep and cleaning needs.
Infinity windows and patio doors are superior to other fiberglass products on the market. But Is Ultrex really that different from other fiberglass homebuilding materials? Yes. The reason lies in the pultruded fiberglass, making it as strong as actual steel. Ultrex finish is also up to three times as thick as competitive finishes and is AAMA certified being able to handle the harshest weather conditions.
SUPERIOR ENERGY EFFICIENCY
As for ENERGY STAR qualifications, Infinity products exceed expectations. The combination of fiberglass and the high performing glass results in not only an energy efficient window or door, but adds class and beauty to the home. Compared to vinyl and vinyl/wood composites, fiberglass windows contain the lowest thermal expansion rate keeping windows weathertight and safe from seal failures and air leakage. Surpassing energy efficiency standards will mean more energy saved for your home, and less bills to pay in all climates and seasons of the year.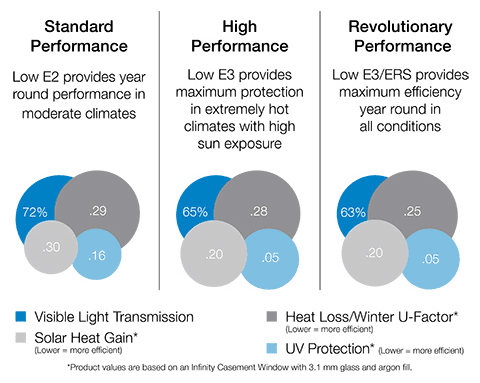 CUSTOMIZABLE COLOR OPTIONS
One of the greatest offerings of Infinity products is their range of color options available. With 8 hardware finishes, 6 exterior color options, and 3 interior colors to choose from, the look of your Infinity products are completely customizable.
Of the interior colors offered by Infinity, EverWood is perhaps one of the most revolutionary looks available. The EverWood finish is an exclusive wood grain interior option by Infinity. The interior of the windows are stained to match the existing woodwork, making it look and feel exactly like real wood. The benefit is that it doesn't require the work of real wood. No sanding, scraping, or refinishing necessary.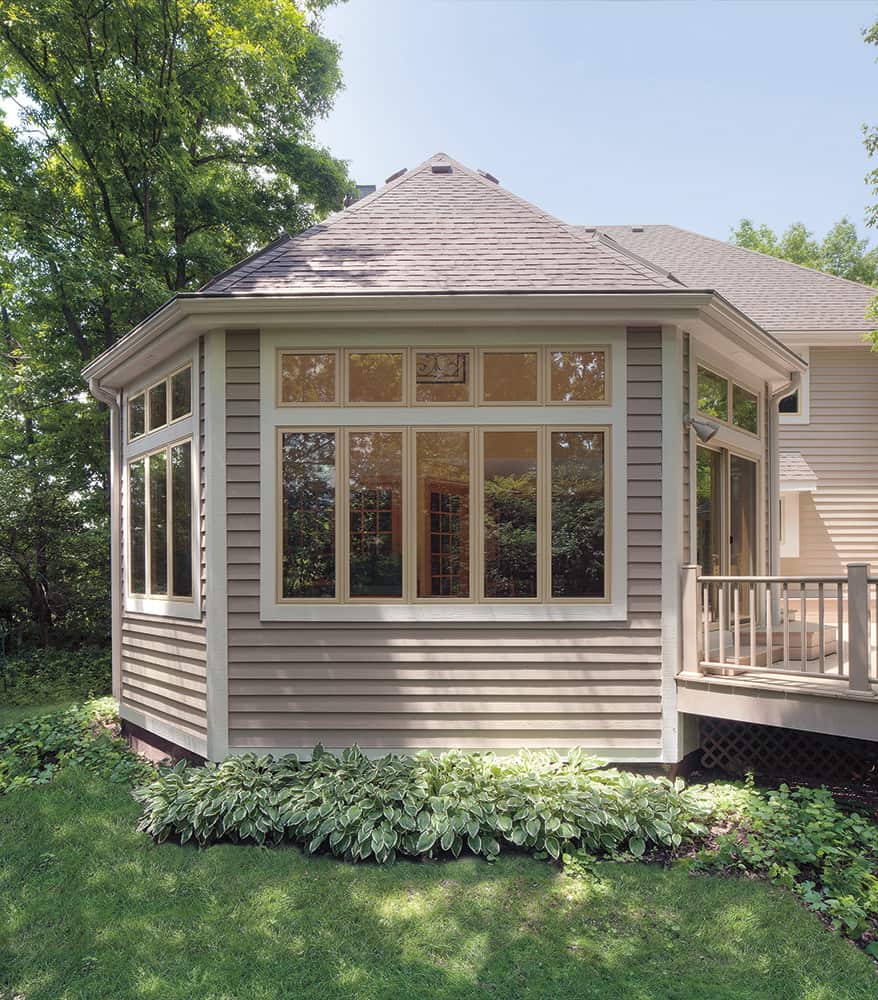 Architectural Openings & Access only works with the highest quality product lines, Infinity by Marvin being one of them. If replacement windows or patio doors are something you have in mind for you next investment, you should expect the best that money can offer.
If you'd like to learn more about your options for new and replacement windows, contact one of our sales reps today to get started with a free quote. We're there with you from selection to installation so you have an expert by your side throughout the entire process.